VG Acquisition Corp. Is A SPAC To Watch
Summary
VG Acquisition Corp. was formed on 9/16/20 to focus on businesses that operate in one of the Virgin Group's core sectors.
The company is expected to ramp up its efforts to find an acquisition target company in a disruptive sector.
This article discusses why VGAC is worthy of investment consideration by those with a high risk/high reward profile.

Company overview
VG Acquisition Group (VGAC) was incorporated in the Cayman Islands on 2/19/20 by British entrepreneur Sir Richard Branson, one of the most recognizable business moguls of this era "to deliver capital appreciation by investing in sectors in which we have significant expertise from building and operating successful Virgin businesses" per the company's 9/16/20 SEC S-1 filing. The initial offering was upsized 20% from $400M to $480M, due to increased demand and was followed by a partial underwriter overallotment, indicative of added interest in VGAC. Credit Suisse, the #1 SPAC underwriter in 2020 according to SPAC Research, was the sole book-running manager of the deal, the size of which was substantially higher than the average SPAC size of $335M in 2020. In the SPAC world both the size of the deal, and the stature and visibility of the people sponsoring it are important considerations. Sir Richard was recently named 1 of the 5 most influential people in new energy and his senior team has over 75 years collective investment and operational experience at SPCE per virgin.com., which bodes well for their success at VGAC.
VGAC financial statements
Given the company's status as a "shell" company which has not yet commenced operations, there is limited information required to be filed with the SEC. However, as a former CPA with an interest in financial statement analysis, I reviewed VGACs asset base as shown as of 9/30/20 per their 10-Q filing:

In my view, the $560,014 shown above, which consists of legal, accounting, and other expenses incurred is consistent with and reasonable compared to similar prospectuses I am familiar with.
Stock performance

Source: Seeking Alpha
As the above chart shows, VGAC ended 2020 at $11.50, then dipped to $11.12 on 1/4/21. But since the successful Virgin Orbit launch of 1/17/21, VGAC has traded 175% of the 90-day average volume and closed 1/26/21 at $13.65, up 19.48% YTD. This trading pattern tells me that many investors are optimistic that VGAC will find a suitable acquisition target, sooner rather than later, which would likely spike VGAC stock to a new all-time high. Although there are both macro and micro risks to be considered here, VGAC has a beta of 0.38, per MarketWatch which is much lower than the overall market. This low volatility is a guardrail for VGAC against a general market downturn. On a company-specific basis, the inability of VGAC to de-SPAC by 10/6/22 would result in investors being able to redeem their shares for ~$10.00. This means that an investor's downside risk is the difference between their basis in VGAC and ~ $10.00, or $3.65 as of 1/26/21. To be more precise, since VGAC trust account now has over $500M, which mitigates the potential loss, but these are pro forma computations which are for illustrative purposes only.
Branson's 2020 financial woes
Like 101 out of every 100 people that I know, I am sure that Sir Richard was more than happy to bid 2020 adieu. The COVID-19 pandemic profoundly impacted his net worth as Virgin Atlantic was forced into bankruptcy and many of his other namesake holdings significantly declined in value. I suspect that VGAC was not his top priority during this stressful time. But now that 2020 is in the rear-view mirror, Sir Richard can focus on making this a happy New Year.
Sir Richard is on the comeback trail financially in 2021
Unlike 101 out of every 100 people that I know, Branson's net worth increased by about $300M after Bloomberg reported on 1/13/21 that Cathie Wood of Ark Investment would create a space-focused ETF (ARKX) and SPCE surged ~20% on 1/14/21 on extremely heavy trading. The stock has since spiked from $31.72 to $43.31, which my back of the envelope math indicates means that he has added another $100M to his net worth.
The future is now
This phrase, which was the motto of iconic NFL football coach George Allen, is particularly applicable to VGAC as time is of the essence regarding finding a suitable acquisition target. Let's take a peek at 4 companies which have been mentioned in the mainstream media as well as the favorite social media websites of the Robinhoodies and Reddit fanboys as possible acquisition targets for VGAC, shall we?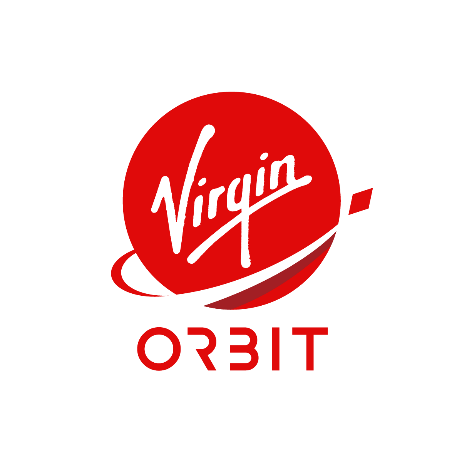 Source: virgin
Virgin Orbit
Virgin Orbit is a sister company to SPCE and is my preferred choice to be VGACs target because 1) there is growing demand for a cost-effective small satellite launch service and 2) the company is tailor-made for inclusion (along with SPCE) in ARKX, the newly formed space ETF. On 1/17/21 VO reached space during the company's "picture perfect" launch demonstration and successfully deployed 10 payloads for NASA's Launch Services Program (LSP) utilizing the company's novel air launch system. Forbes hailed this historic event as follows:
Virgin Orbit today became the world's first launch company to successfully drop an orbit-bound rocket from the underside of a 747 wing in mid-air. The technology allows satellites to be launched from runways around the world and will likely open up the opportunities in space to smaller nation states, businesses, and educational institutions.
It is also noteworthy that Branson said VO would consider going public through a SPAC in a recent CNBC interview and that he that he partnered with Chamath Palihapitiya, who has since become the de facto SPAC poster child, to bring SPCE public in 2019. This De SPAC transaction ranks as one of the most successful of all time according to Seeking Alpha, and perhaps they will do another similar project in the future.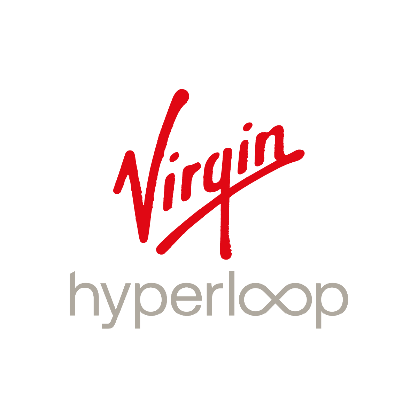 Source: virgin
Virgin Hyperloop
Virgin Hyperloop is another sister company to SPCE that also achieved a significant milestone recently. On 11/8/20 VH made transportation history when the company successfully tested human travel in a hyperloop pod for the first time. Although there has been widespread speculation about a possible business combination between VGAC and VH, in my view it has diminished investor appeal since the company faces serious environmental barriers, right of way access hurdles and increasingly stiff competition from SpaceX and Hyperloop Transportation Technologies Inc., among others.
Envision Virgin Racing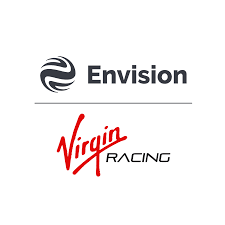 Source: virgin
Virgin Racing has partnered with renewable energy and technology company Envision with a stated goal of fighting climate change. Here is a YouTube video about the eco-activism movement spawned by Greta Thunberg and others which is well worth a minute of your time. Supporters of VR as an acquisition target believe that Branson would like to develop an electric car for the masses to compete with Tesla.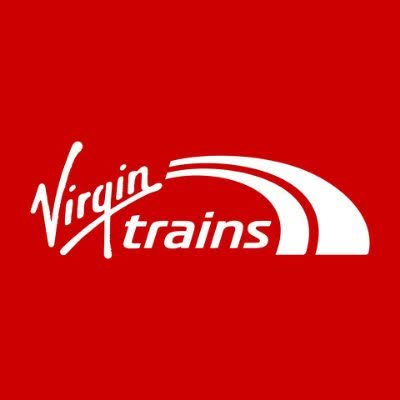 Source: Twitter
Virgin Trains
Virgin Trains is presently defunct but there has been speculation that Sir Richard may be interested in regaining control of the West Coast line from Avanti. I believe that VT is the least likely of the 4 companies discussed in this article to enter into a SPAC transaction with VGAC but who knows?
The Cathie Wood effect
Based on the stupendous success in 2020 of her ARK Investment Management (AIM), which she herself has characterized as "unbelievable" in this recent interview, Cathie Wood has emerged as the true North Star in disruptive innovation. I believe that the formation of ARKX will be a game changer for many companies engaged in the "space space" (author coined malapropism). Wood and her team plan to actively manage ARKX and to hold 40 to 55 stocks in the portfolio. In my view, a VGAC business combination with either VH or VO would be a "perfect storm" scenario and catapult VGAC to a new 2021 high if Sir Richard is able to do so within the estimated 2 months that it will take AIM to ramp up their multi-billion portfolio. As an ardent admirer of Sir Richard's true grit, I am rooting for him to make it happen. If you are interested (as I am) in following Cathie Wood's daily buys, the link is ark-funds.com/trade-notifications
Conclusion
Based on the foregoing analysis and discussion, the timing of the formation of Virgin Group Acquisition Group was suboptimal amidst Sir Branson's 2020 financial travails. But Sir Richard's unflappable confidence and resolve has no doubt been bolstered in 2021 by the 44.5% increase in sister company Virgin Galactic (SPCE). I fully expect that Sir Richard will now redouble his efforts to find a suitable in-house target acquisition for VGAC. In my view, the risk/reward dynamic is most favorable if 1) VGACs chosen acquisition target is in a disruptive sector 2) VGAC can consummate a deal within the 2021 Q1/Q2, irrespective of whichever company VCAG chooses. VO, VH, VR and VT are all possibilities that have an existing relationship with SPCE but it is equally likely that Sir Richard may decide that it is in his best interests to pick a non-affiliated company. In summary, I believe that VGAC is worthy of serious consideration by those with a high-risk/high reward investment profile, especially given the limited risk associated with SPACs compared to traditional IPOs. I hope that readers enjoyed this article and encourage you to do your own due diligence and strategize your investment plan consistent with your tolerance level and risk profile. I encourage comments on this article whether you agree or disagree with my thesis and invite you to follow me.
VG Acquisition Corp. Is A SPAC To Watch
Reviewed by
World Trends | تريندات العالم
on
يناير 28, 2021
Rating: